1 tag
1 tag
1 tag
1 tag
2 tags
7 tags
3 tags
1 tag
I know I'm getting tougher As each day passes by It starts to lose its meaning As I look death in the eye I gave it warmth and vigor Tainted my memories We used to be such good friends I could swear we're enemies Like it matters anymore And death it blinks softly And it looks back at me It starts to smile And it's reassuring me Saying I don't want you to worry Your life...
Passion is
staring with your mouth subtly agape.  It is no endeavor, and there is no modesty. It's getting this temptation to ravish whom you dream up as innocent. A powerful, animalistic urge to touch someone a million times at once.  To deplete them, and race your momentum to pleasure them.  I've felt it.  I know what it's like.  It's what all the good drugs are posing as....
2 tags
4 tags
7 tags
being done sans being said
Oh, okay… Things are worse than I thought, I guess. Dumb.
1 tag
1 tag
4 tags
1 tag
4 tags
blackdarkness asked: What do you think of Miss Mosh? (Be as brutally honest as possible).
emptyorfull-deactivated20130325 asked: HOLY CRAP. Your PJ Harvey cover was amazing, but oh that lil smile at the end. Have a beautiful day!
3 tags
..the attraction that must go unaccredited.  le sigh.
Watch
1 tag
I'd hate to be in highschool now. Youth = Internet addictions = more specifically = tumblr addictions = time-squandering youtube channels = fewer actual life experiences 
1 tag
1 tag
1 tag
Did I do that?
1: Do you sleep with your closet doors open or closed?
Both.
2: Do you take the shampoos and conditioner bottles from hotel?
Sometimes.
3: Do you sleep with your sheets tucked in or out?
Both are nice.
4: Have you ever stolen a street sign before?
I don't think I've been successful, no...
5: Do you like to use post-it notes?
Every so often. I need a white board too.
6: Do you cut out coupons but then never use them?
I only cut out ones I use, so no.
7: Would you rather be attacked by a big bear or a swarm of a bees?
A bear. Bees are too precise. Plus I could be allergic to these certain bees.
8: Do you have freckles?
Yes.
9: Do you always smile for pictures?
No.
10: What is your biggest pet peeve?
I don't know my biggest but I'll just name some. Chewing with one's mouth open, bad drivers, white lies. Having stray hairs on me.
11: Do you ever count your steps when you walk?
Nope, never ever.
12: Have you ever peed in the woods?
I peed somewhere more public.
13: What about pooped in the woods?
No... TMI anyway.
14: Do you ever dance even if theres no music playing?
Yes.
15: Do you chew your pens and pencils?
Not anymore. I realized they weren't edible.
16: How many people have you slept with this week?
One.
17: What size is your bed?
The one smaller than queen..
18: What is your Song of the week?
I don't keep track of time.
19: Is it okay for guys to wear pink?
Of course...
20: Do you still watch cartoons?
Every now and then.
21: Whats your least favorite movie?
Someone bought me a seat at the premier of 'Pacifier' and I had to leave 20 minutes in.
22: Where would you bury hidden treasure if you had some?
If I imparted that it wouldn't be hidden anymore would it...
23: If you're a girl, bra size? If you're a guy, pants size?
How about: I'm a girl, and my pants size is 25.
24: What do you dip a chicken nugget in?
Nothing.
25: What is your favorite food?
That's a hard one-- I'll just say dessert crepes.
26: What movies could you watch over and over and still love?
So many. Jackie Brown is one of them.
27: Last person you kissed/kissed you?
Umm. My boyfriend.
28: Were you ever a boy/girl scout?
Briefly was a girl scout. Complained my way out of it.
29: Would you ever strip or pose nude in a magazine?
Yeah.
30: When was the last time you wrote a letter to someone on paper?
Maybe a month ago?
31: Can you change the oil on a car?
If I learned how to then yes. : )
32: Ever gotten a speeding ticket?
Yes.
33: Ever ran out of gas?
No.
34: Favorite kind of sandwich?
A sammich.
35: Best thing to eat for breakfast?
Oatmeal. Or chocolate chip pancakes if I'm feeling saucy.
36: What is your usual bedtime?
In the early hours of the morning, lately.
37: Are you lazy?
I can be procrastinatory but I am not lazy.
38: When you were a kid, what did you dress up as for Halloween?
A witch, a cat... typical girl costumes that involved black.
39: What is your Chinese astrological sign?
Horse
40: (Pointless question has been removed)
41: Do you have any magazine subscriptions?
No. I enjoy purchasing certain ones.. Scientific American being one of them.
42: Which are better legos or lincoln logs?
I don't care.
43: Are you stubborn?
I can be.
44: Who is better...Leno or Letterman?
Letterman..
45: Ever watch soap operas?
Once in a "blue moon"
46: Are you afraid of heights?
Sometimes. Other times I can relish them.
47: Do you sing in the car?
Yes.
48: Do you sing in the shower?
I sing everywhere.
49: Do you dance in the car?
I have.
50: Ever used a gun?
Not a bullet gun..
51: Last time you got a portrait taken by a photographer?
Not that long ago.
52: Do you think musicals are cheesy?
Essentially yes, but I enjoy a few.
53: Is Christmas stressful?
Yes.
54: Ever eat a pierogi?
No, but I want to.
55: Favorite type of fruit pie?
Key lime pie. ;>
56: Occupations you wanted to be when you were a kid?
Veterinarian, performer, author.
57: Do you believe in ghosts?
Nope.
58: Ever have a Deja-vu feeling?
Yep.
59: Take a vitamin daily?
VitaminS.
60: Wear slippers?
Occasionally.
61: Wear a bath robe?
Occasionally!
62: What do you wear to bed?
Sometimes nothing, sometimes undergarments... As of right now, pajamas.
63: First concert?
Some local band at the local venue.
64: Wal-Mart, Target or Kmart?
Target.
65: Nike or Adidas?
Not Nike
66: Cheetos Or Fritos?
Hot cheetos. That stuff is made with pork though...
67: Peanuts or Sunflower seeds?
Seasoned sunflower seeds-- particularly the ranch flavour, MMmmmm.
68: Ever hear of the group Tres Bien?
I think so actually..
69: Ever take dance lessons?
A couple times, yes.
70: Is there a profession you picture your future spouse doing?
Musician/writing/artist. Not a necessity.
71: Can you curl your tongue?
Yeah
72: Ever won a spelling bee?
Yes.
73: Have you ever cried because you were so happy?
Yes.. and it was over something seemingly miniscule.
74: Own any record albums?
Of course.
75: Own a record player?
I'll just count my parents' as my own.
76: Regularly burn incense?
No
77: Ever been in love?
I'm pretty damn sure I have.
78: Who would you like to see in concert?
Sooo many artists. I'll just name the Damned for starters.
79: What was the last concert you saw?
Adam Ant
80: Hot tea or cold tea?
Both. It depends on the temperature.
81: Tea or coffee?
I love both equally.
82: Sugar or snickerdoodles?
Snicker...doodles...
83: Can you swim well?
Meh. No. But I can swim.
84: Can you hold your breath without holding your nose?
Yeah.
85: Are you patient?
When I need to be.
86: DJ or band, at a wedding?
Band. Why would you have a DJ when you can have a band...
87: Ever won a contest?
Yeah
88: Ever have plastic surgery?
No.
89: Which are better black or green olives?
Depends on my mood. I enjoy both.
90: Can you knit or crochet?
Nah. I used to know how to do both.
91: Best room for a fireplace?
Bathroom.
92: Do you want to get married?
I don't know. Involving the government with my love life seems unideal. Also marriage is kind of a big deal. Big deals are for the birds.
93: If married, how long have you been married?
I've been in a relationship with the same person for 4 years now.
94: Who was your HS crush?
Uh... it was my ex boyfriend whom I dated for 3.5 years.
95: Do you cry and throw a fit until you get your own way?
Not exactly.
96: Do you have kids?
No.
97: Do you want kids?
I might want a kid one day. I'm considering adopting.
98: Whats your favorite color?
Orange.
99: Do you miss anyone right now?
Always.
2 tags
2 tags
1 tag
2 tags
2 tags
1 tag
The best looking boys need to be photographed or liquidated.  Ehh, the latter…
1 tag
2 tags
2 tags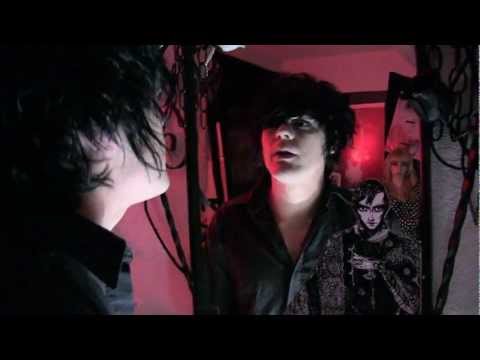 2 tags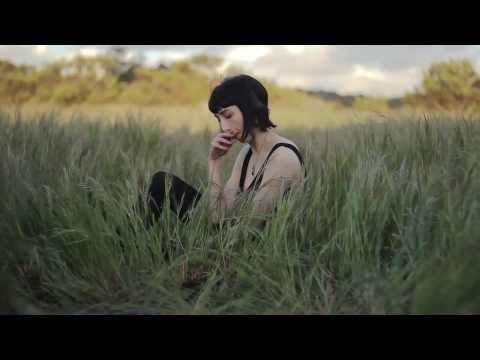 2 tags
2 tags
3 tags